Driving to the Toronto launch of Stinking Rich last night, I tried to stop running a mental count of just who might actually show up, and scribbled notes for my preamble at stop lights. This being Toronto, we encountered so much construction, I could have written a short story behind the wheel.
From the moment we pulled up at the Irish Embassy Pub, I was overwhelmed. Two dear friends I had no right to expect there were hanging on the sidewalk. I introduced them to each other and they helped me carry boxes inside, stack some books, and rig a banner with duct tape. (Never leave home without it.)
Over the next hour, the bar filled with people from every corner of my life—the Toronto Writers Coop, writing circles, neighbours, former work colleagues, and a good number I was meeting for the first time.
Jill Edmondson (of Sasha Jackson fame) had the presence of mind to chuck me out of the way when (awaiting my darling teenage children) I'd taken to selling my own books. Thanks, Jill!
My good friend and phenomenal writer Howard Shrier delivered the warmest intro a guy could ask for. I'd called him and let him know that with my agent in Oregon and my publisher Down & Out Books in Florida, it was like I was like the bride-to-be without a father to walk her down the aisle, and would he do the honours.
I expected a quick blurb and a microphone hand-off. Instead, Howard delivered the best author intro riff about crime fiction I've had the pleasure to watch. Monster vote of thanks to the man. His writing is even better than his stage presence. Check him out.
These pics? Huge thanks to Tanis Mallow for working the camera. There's a whack more on Facebook here.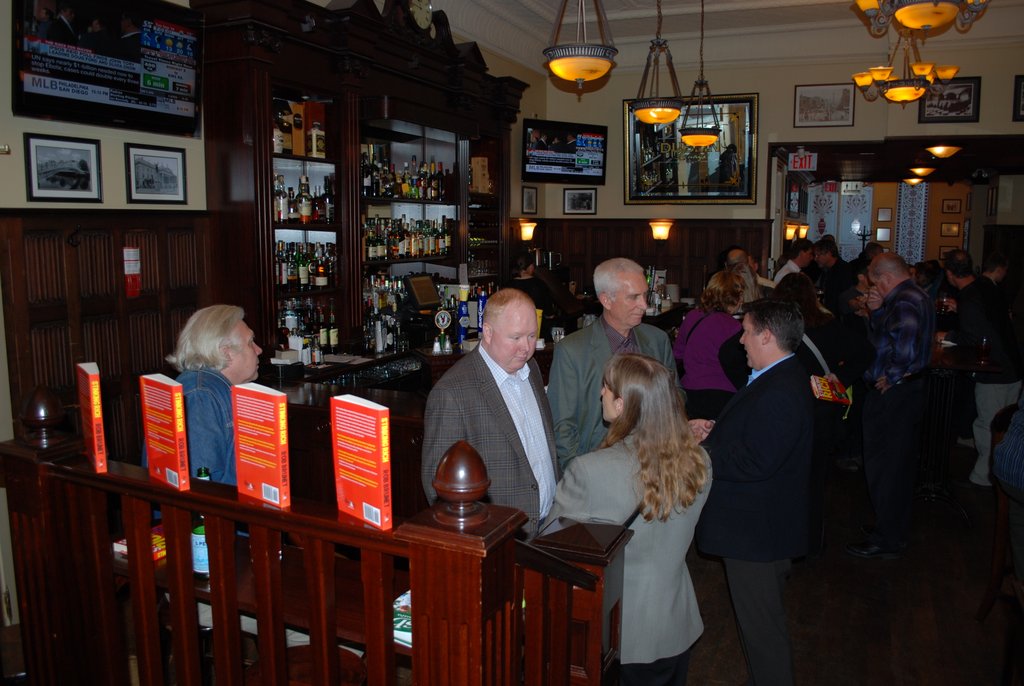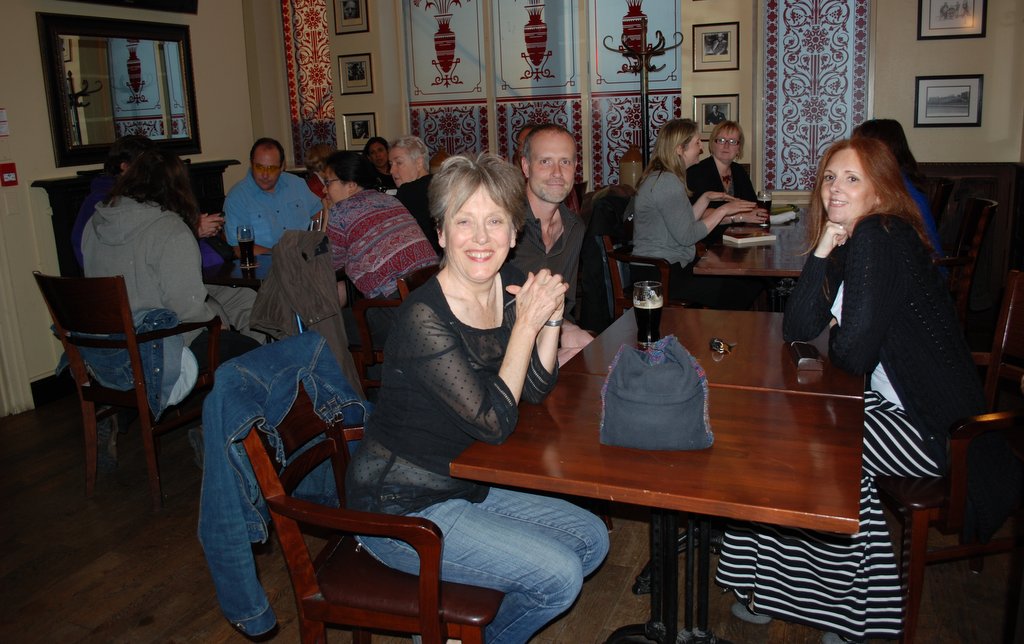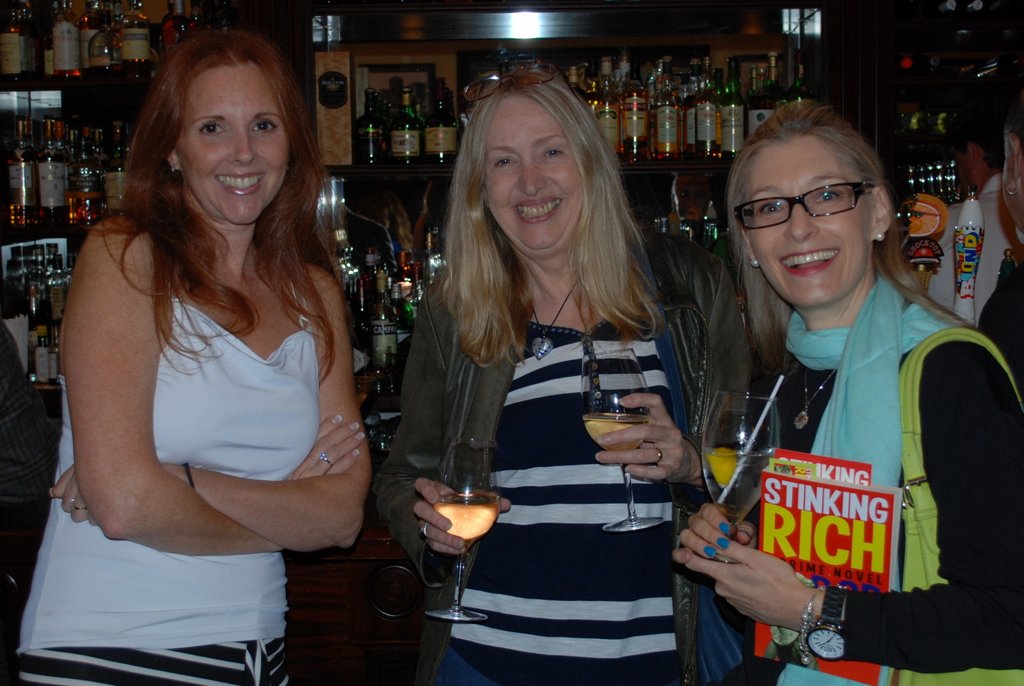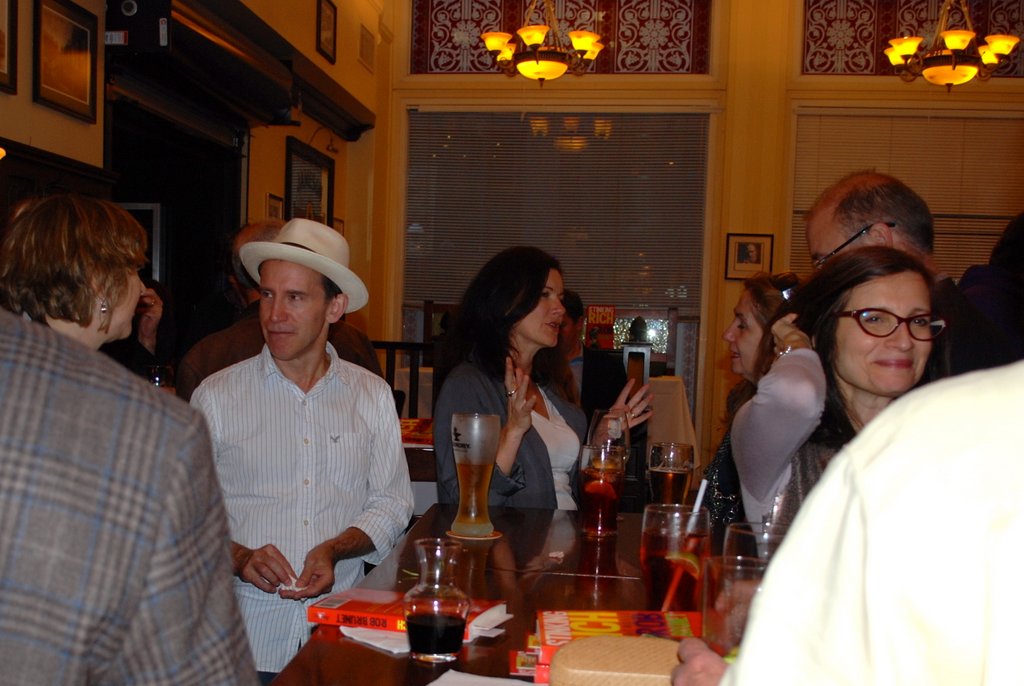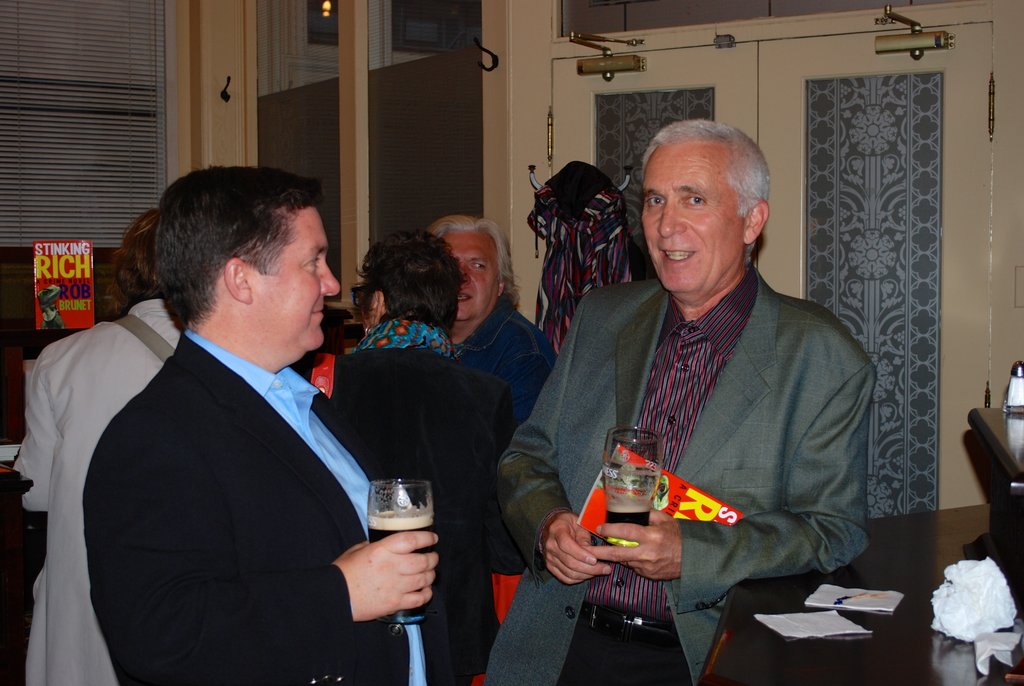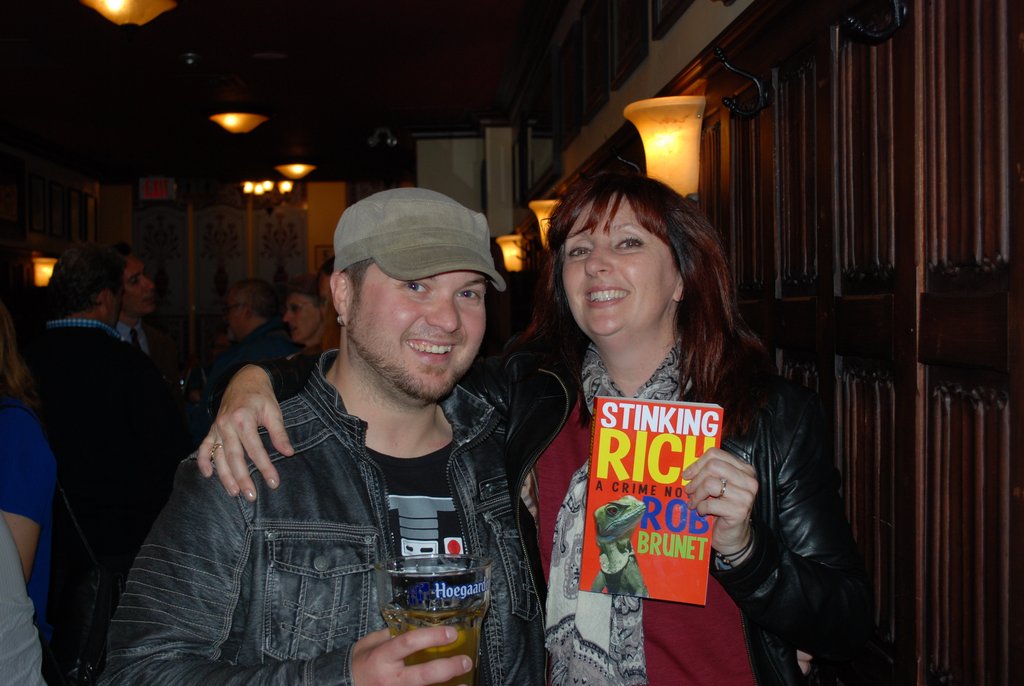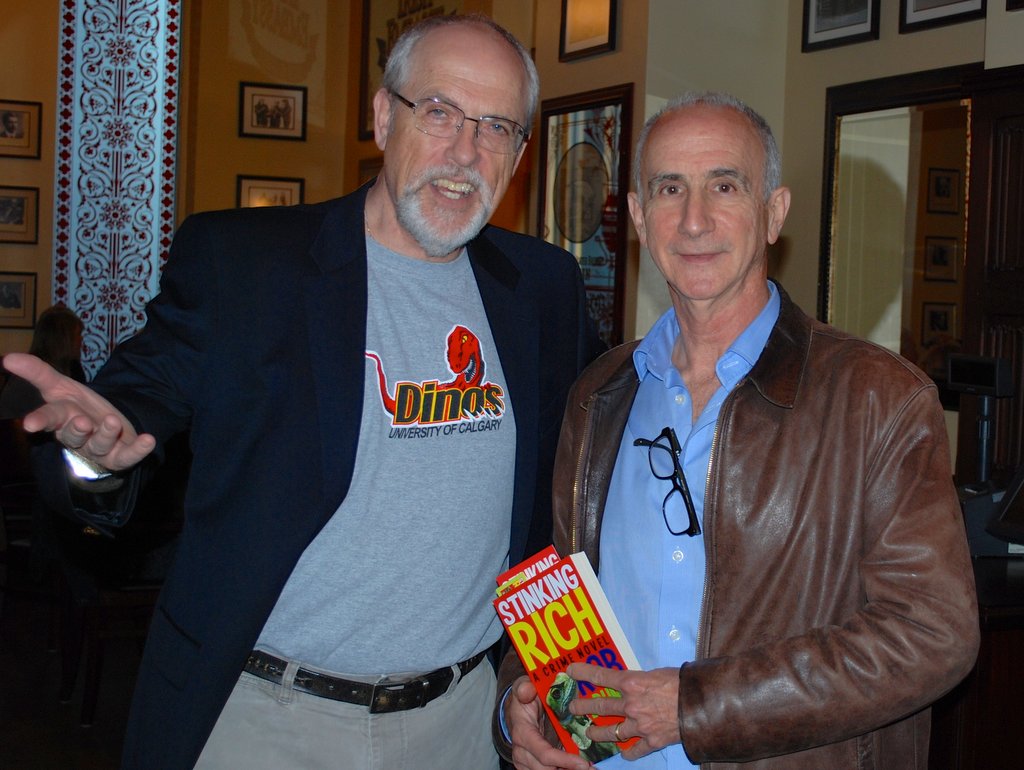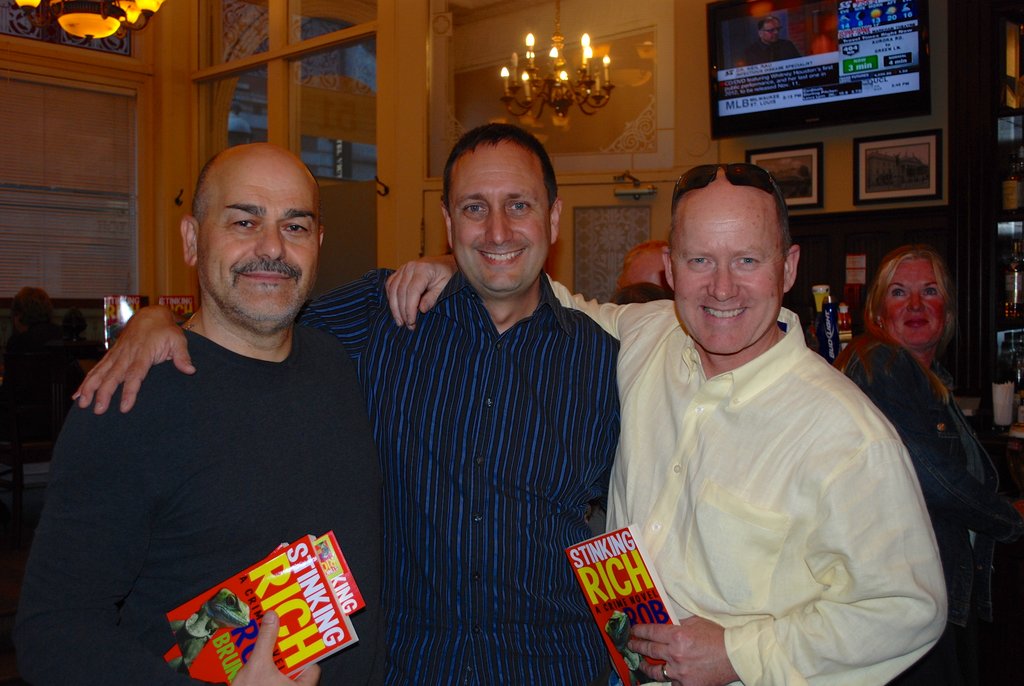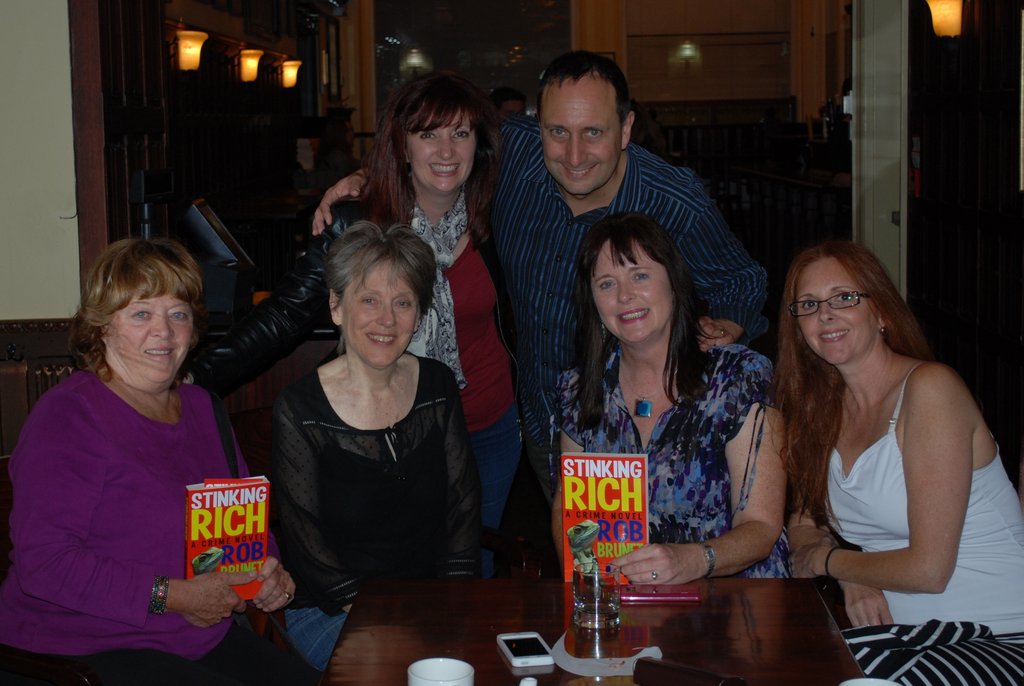 And thanks to everyone who showed up to watch me stand on my hind legs and share a bit of Stinking Rich. One helluva lot more fun than I expected. Yep. It was a heck of a launch.